Photographer
Lecturer
Teacher
Camera Club Judge
Portraits in your own home


Based in Teignmouth, South Devon, U.K.


I have always been happy with a camera in my hand: ever since I was given one as a small boy. My passion for photography has increased to the extent that my hobby has evolved into a profession.

If you would like a photograph of yourself or your family for a special occasion, some help with your photography, a lecture or judging evening for your local Camera Club, or even treat yourself to a print for your wall ...... please don't hesitate to get in touch.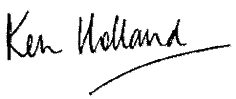 Tel: 01626 772650
Mobile: 07801 555482




PLEASE NOTE: All of the images on this site are of low resolution,
to allow the site to run smoothly. The original quality is much higher.
Any of the images can be ordered as prints.
Please email me for details.

all images © Ken Holland BA Cert Ed ARPS DPAGB