Photographs from a long term project.
The people who lived in the old Polish Home at Ilford Park, near Newton Abbot, moved to a new purpose-built home during the early 1990s.
I was privileged to be allowed to photograph the derelict buildings.
I was particularly fascinated by the things they left behind and the way Nature was trying to reclaim parts of the site.
Everything in the photos is just as I discovered it.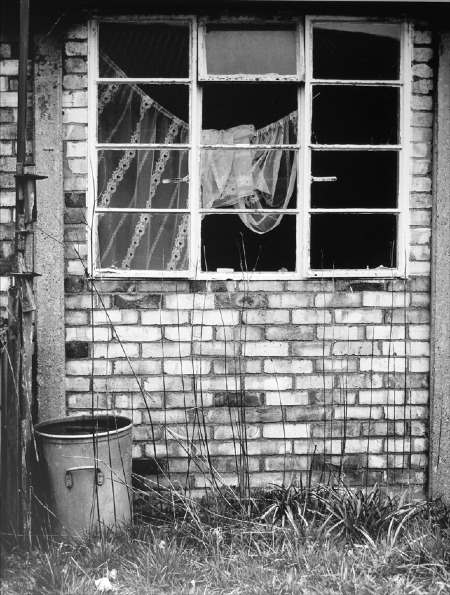 A wall outside one of the homes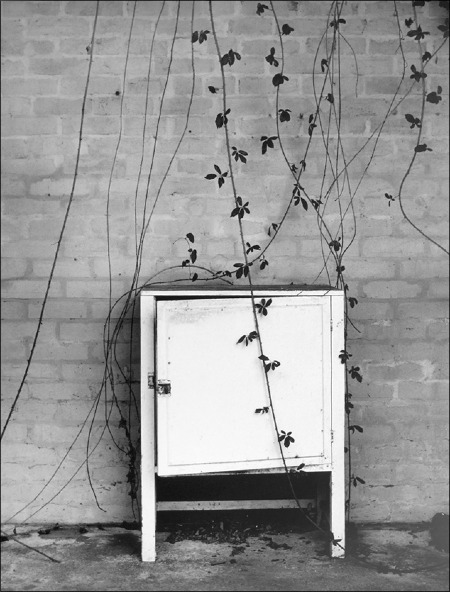 An outside cold store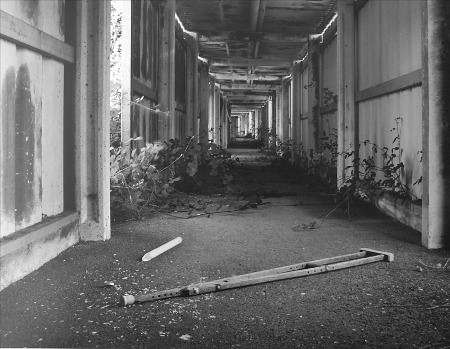 A crutch in one of the corridors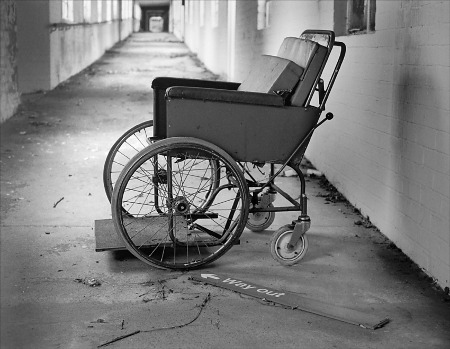 Was this the way out?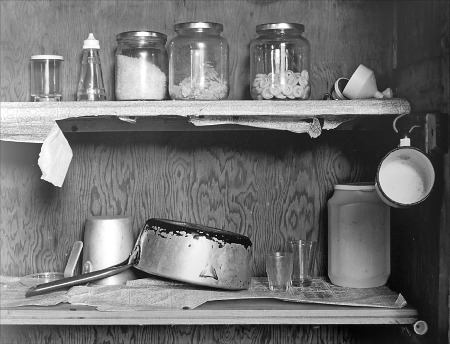 Inside a kitchen cupboard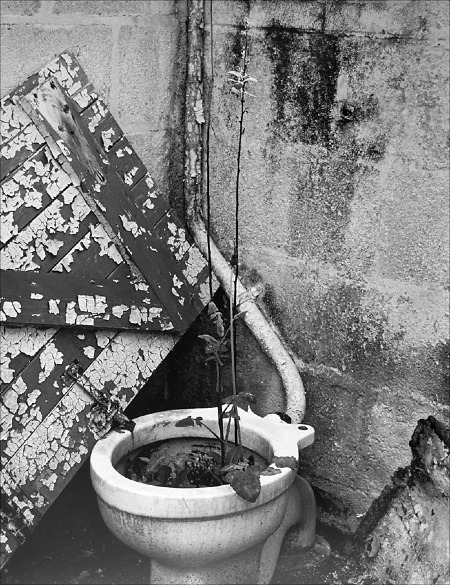 A toilet: with a sapling growing in it!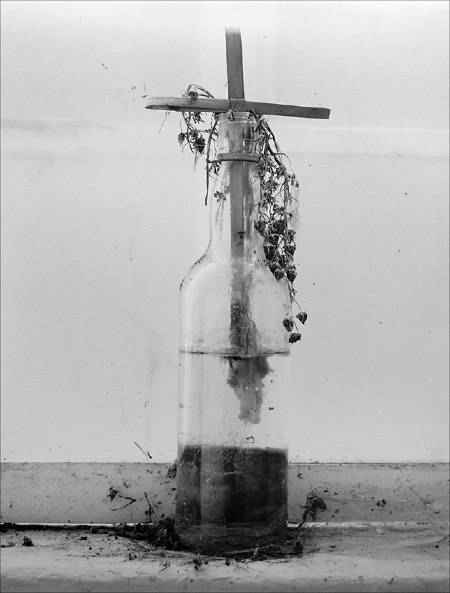 A Palm Sunday cross left on a window sill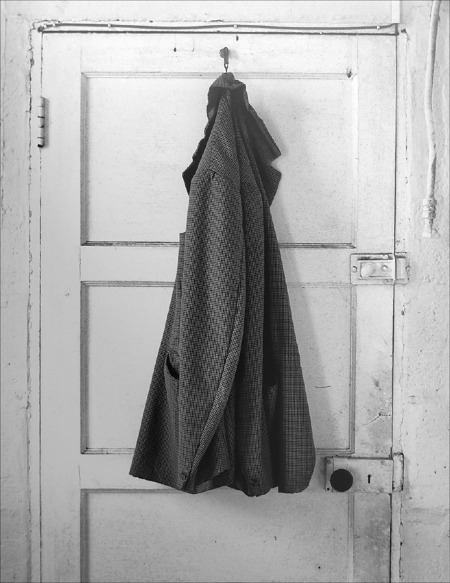 A man's jacket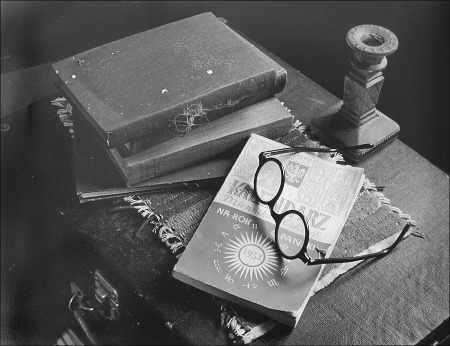 A pair of glasses on an almanac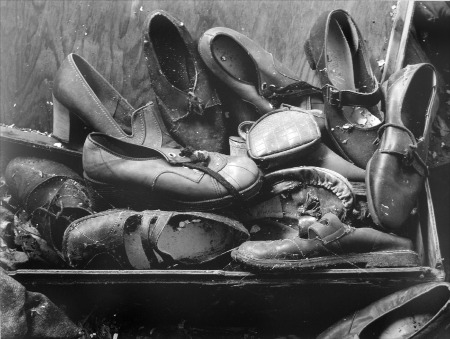 Old shoes with a purse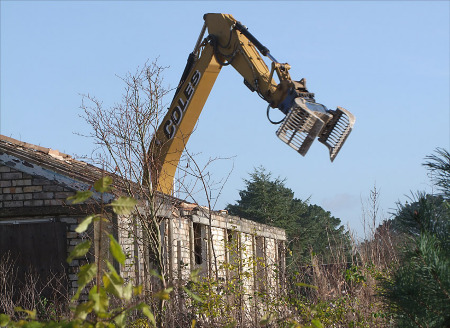 At the end of 2009 the site was knocked down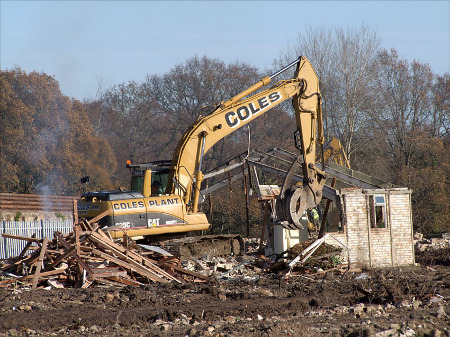 The end of an era......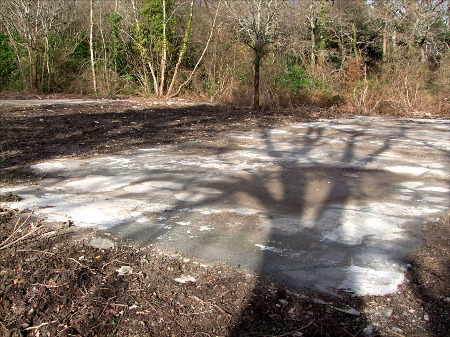 Only the shadows remain